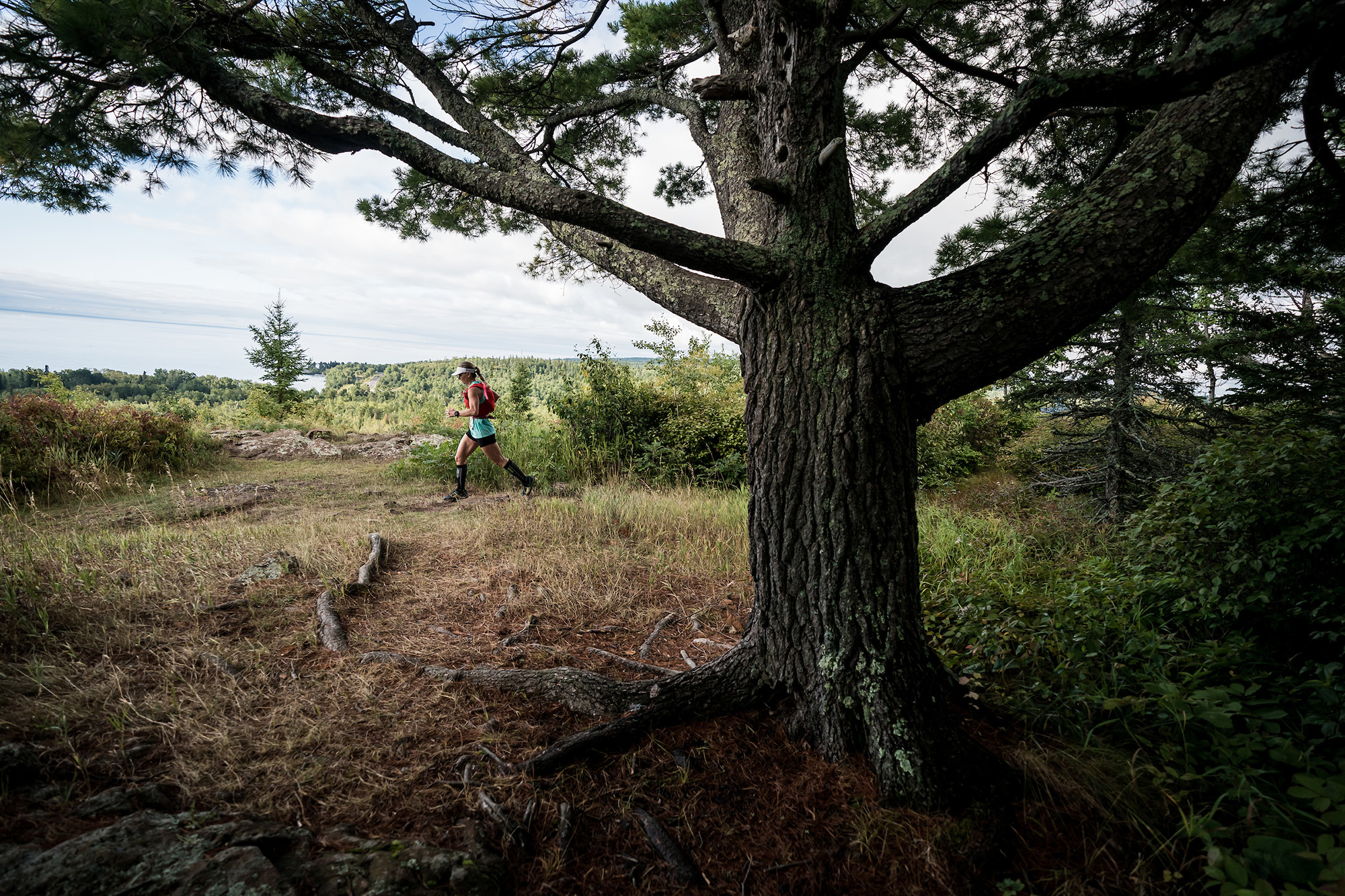 Photo Credit: Ian Corless
Those of you that know me, know that when I sit down to write the thank you letter to our amazing team after each years race, I have big themes on my mind – all of the emotion and team spirit from the race yet to recede from the surface. My focus almost always on the raw, honest and emotional level vs the superficial, practical or functional. Well, I am there per usual, but a thank you note from a runner that made its way to my inbox yesterday cut through my post-race cloud-nine daze and hit me with the reality of what we have been able to accomplish, working together as cohesive and consistent group year after year. I am humbled to say the least. I think that you will be too.
"I want to keep this short and sweet because I can't imagine how busy you are directing these races. Thank you for doing everything you do to make Superior the event that it is. This was my first year running it after pacing and crewing for Bob S. last year. I wasn't successful in completing the race, but I've had a lot of time to reflect and it's definitely the best race experience I've ever had. The support, the volunteers, the aid stations, everything is steeped in excitement and tension the whole way (at least what I was able to get through). The SHT speaks for itself in what a wonderful and challenging trail it is. My friend James came out with me from the DC area to crew me. He's run dozens of 100s, has done the Grand Slam, has run UTMB, regularly crews for Mike Wardian, and he said that he's never seen support for a race like he saw at Superior. The packed station at Tettegouche particularly impressed him. What you have going on is really special, and I hope that you continue to helm the race for years to come. My wife and I are moving to Germany for a few years in a couple of month's time here, but I'm already planning on doing everything I can to make that lottery for next year and every year after. I need the buckle and sweatshirt. Thanks again, I hope you and yours can rest for a bit here. It's well deserved."
Better read that again…
"He's run dozens of 100s, has done the Grand Slam, has run UTMB, regularly crews for Mike Wardian, and he said that he's never seen support for a race like he saw at Superior."
UTMB is a race in France that is hands-down the biggest highest profile ultrarunning race in the world. The Grand Slam includes the following races, maybe you have heard of a couple of them… Old Dominion 100 Mile Endurance Run, Western States 100 Mile Endurance Run, Vermont 100 Endurance Race, Leadville Trail 100 Run, and Wasatch Front 100 Mile endurance Run.
And are these sentiments unique? Not in the least. I have the pleasure of speaking with people from all over the country that come to our race, after having raced dozens and not uncommonly 100's of times all over the country (and world) and I frequently hear much the same. When people say Superior "is the best at…" or "has the best…", it is not meant to put down or say that other races are not great (because they most certainly are), but it is also not hyperbolic, there is something really special here. YOU facilitate this. YOU make this possible.
I am also equally humbled by the number of phone calls, emails and interactions I have had with our team leaders (aid station captains, marking and sweeping leads, finish line coordinators, radio operators, timers etc.) that are already talking about tweaks and plans for additional refinement to make the experience even better in the years to come. Couple this with the first, second and third year volunteers who are already making their plans for next year. Thus the words on the t-shirt, right? SUPERIOR COLLECTIVE – FOREVER RISING.
Thank you all. Until next time.
John Storkamp
Race Director
Superior Trail Race