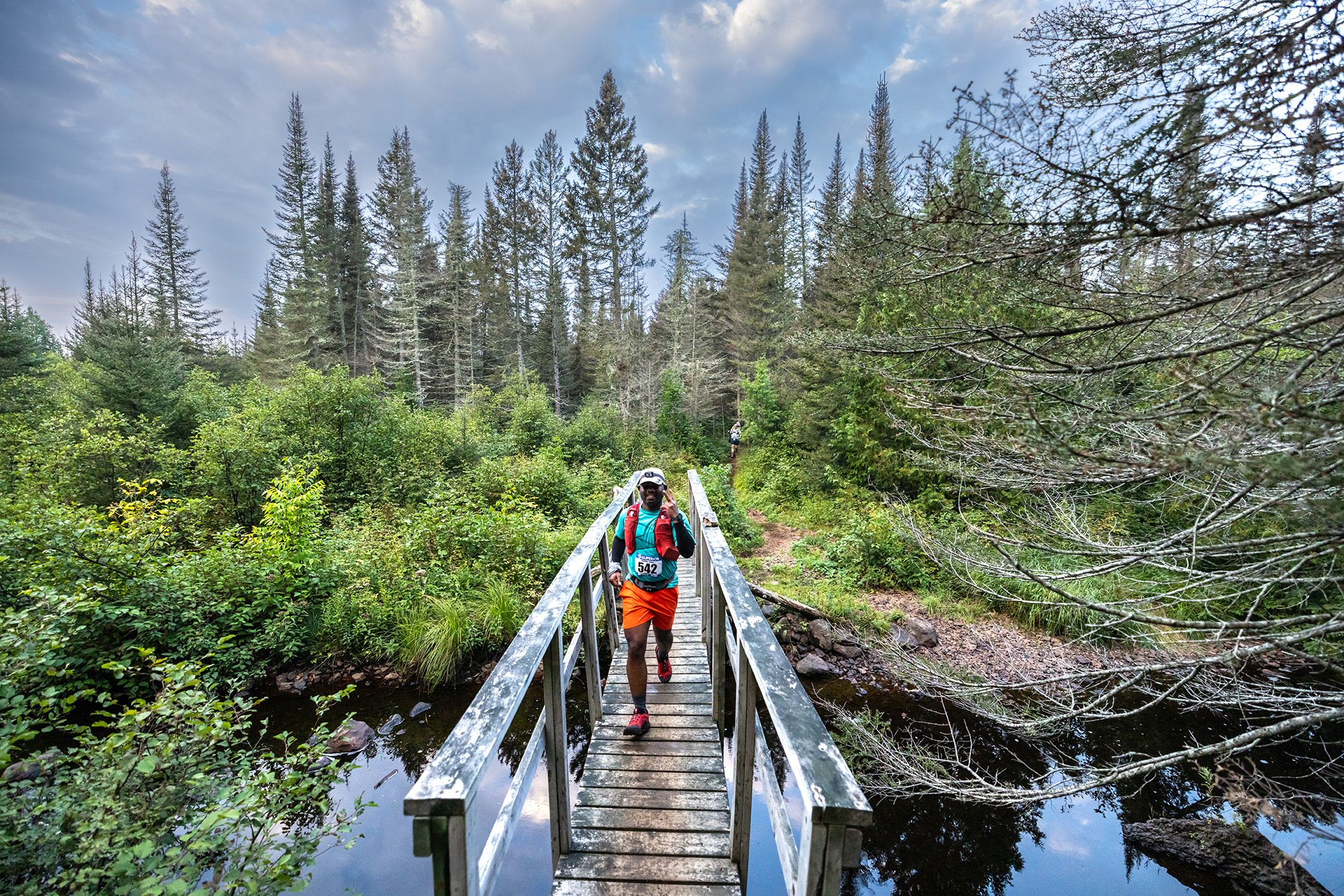 Birbal Ekka nearing the Sonju Lake Road Aid Station – Photo Credit Scott Rokis
The Superior 100 Mile Trail Race was founded in 1991 and is the 9th oldest 100 mile trail race in the country – Western States ('74), Old Dominion ('79), Wasatch ('80), Leadville ('83), Angeles Crest ('86), Vermont ('89), Mohican ('90), Arkansas Traveler ('91) and Superior ('91). Today, we estimate that there are around 250 one hundred mile races held annually in the United States alone. Shortly after the inception of the 100, the Superior 50 was started. The Moose Mountain Marathon was added to the Fall lineup in 2004. In 2003 a companion event, the Superior Spring Trail Race was added, it takes place each May. With a one-year hiatus in 2004 and a Covid-cancellation in 2020, this year officially marked the 31st annual running of the 100, and 33 years since the races inception. Due to both the Spring and Fall races popularity, registration for the races are held via a lottery registration process – not all runners who apply get in. This year 950 runners from 3 countries, 35 states and 200 Minnesota cities were accepted via the lottery. Whether you ran the 100, 50 or 26.2 this year, finished first, last, somewhere in between or did not make it to the finish this time, crewed, paced, spectated or volunteered, we thank you for being an equal and indispensable part of this years race.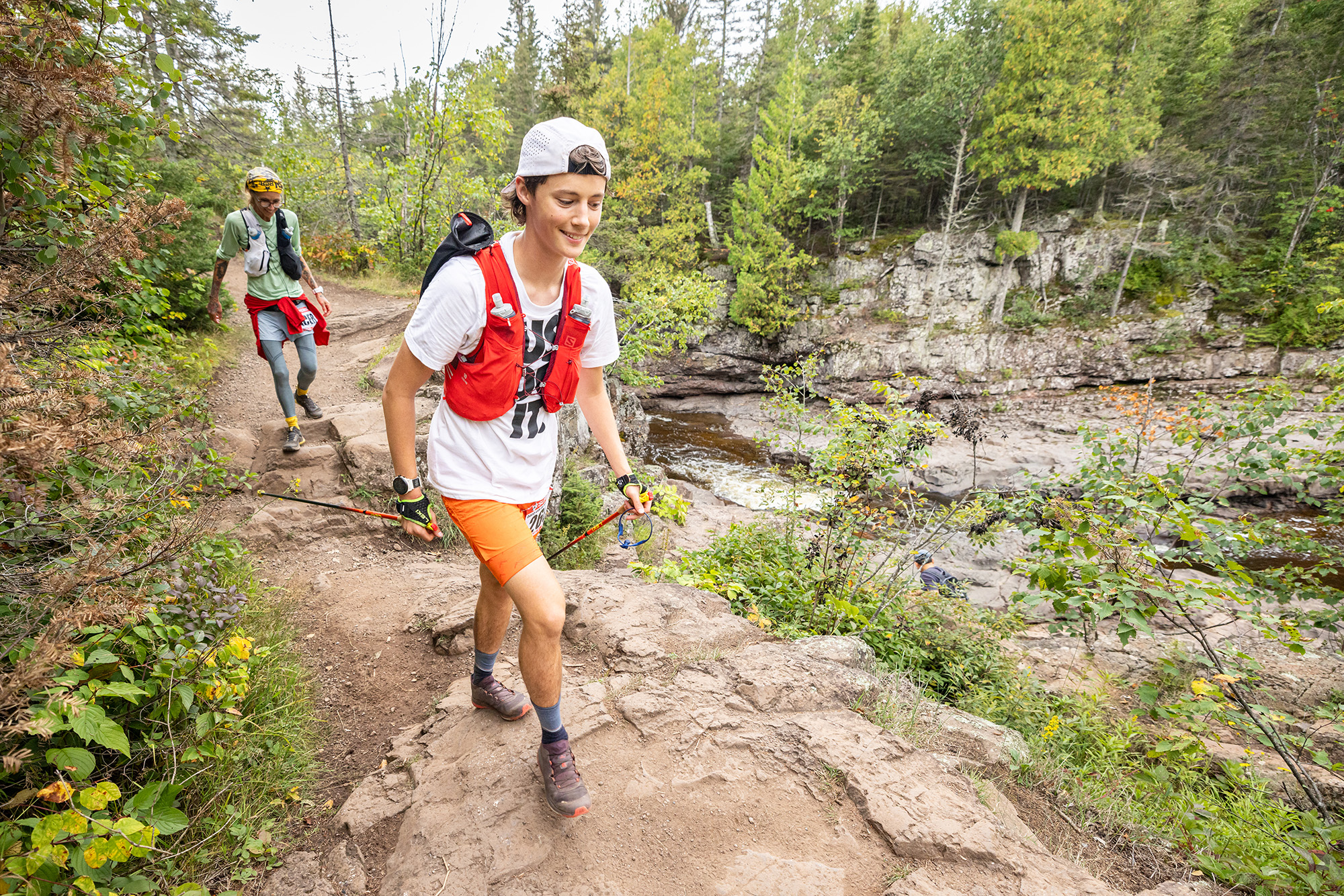 David Van De Meerendonk 85 miles in and still smiling – Photo Credit Scott Rokis
Each year there are as many unique stories that unfold between Gooseberry and Lutsen as there are runners. Those stories were shared and celebrated at the finish line on Saturday, and will continued to be relived on group runs and post-race socials in the months if not years to come.  I will share just a few stories that caught my attention this year. At 16 years old, David became the youngest ever finisher of the Superior 100. He finished the Moose Mountain Marathon at 14, and the Superior 50 Mile at 15, building towards his Superior 100 Mile finish this year. People often ask me what I think about our youngest ultrarunning counterparts. Having run my first marathon at 16 I may be biased, and while I am sure there are instances where it is not the right fit, to date, at our races at least, I have not seen one of our younger runners that wasn't right where they belonged. It is pretty tough to get here by mistake. David ran fully and wholly, with the support of his family and running community, finishing safely and admirably. Not only did he survive – he appears to have thrived. Two of our talented frontrunners, and longtime friends of the race, paused their races just long enough this year to spread the ashes of their father / father-in-law. They had learned of his passing exactly one year prior, during Superior weekend. This, a beautiful reminder of the deep meaning these races and places hold in our hearts and in our lives. Chae sought me out at check-in on Friday, telling me that some outside influences in her life, and even the voices in her own head have been telling her "you are getting too old for this – it's time to hang it up", regardless of age, sometimes doubt creeps in for all of us, doesn't it? On Saturday, at 73 years young, Chae joyfully completed another Moose Mountain Marathon, her 6th since 2008. Kay Stinson also finished the marathon again this year at the age of 76. Keep going Chae and Kay! Susan Donnelly tied Stuart Johnson this year for most Superior 100 finishes at 22. Stuart has not been at the race for a couple of years – perhaps they will both be going for finish #23 next year.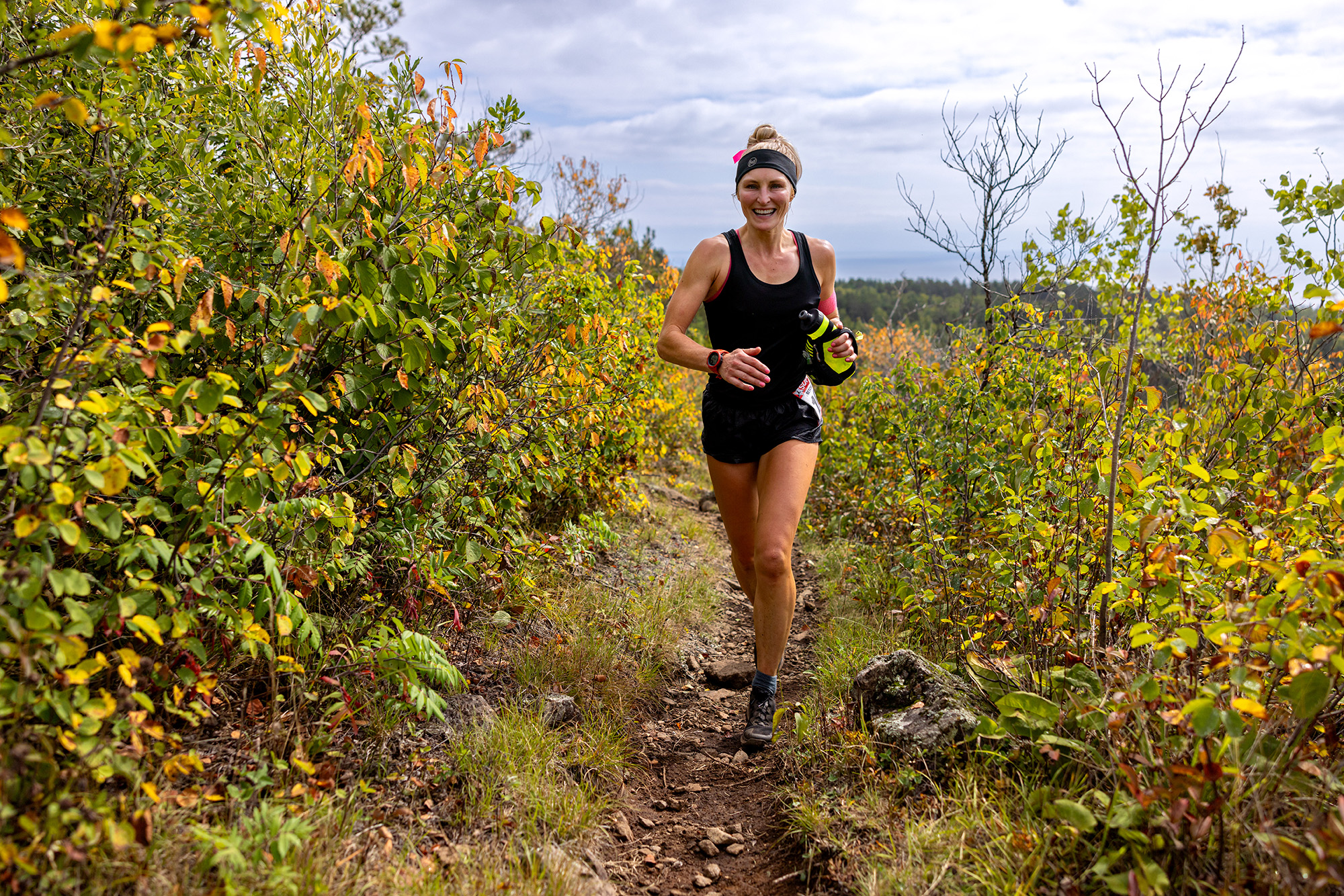 Gretchen metsa en route to the 100 Mile win and a new course record – Photo Credit Scott Rokis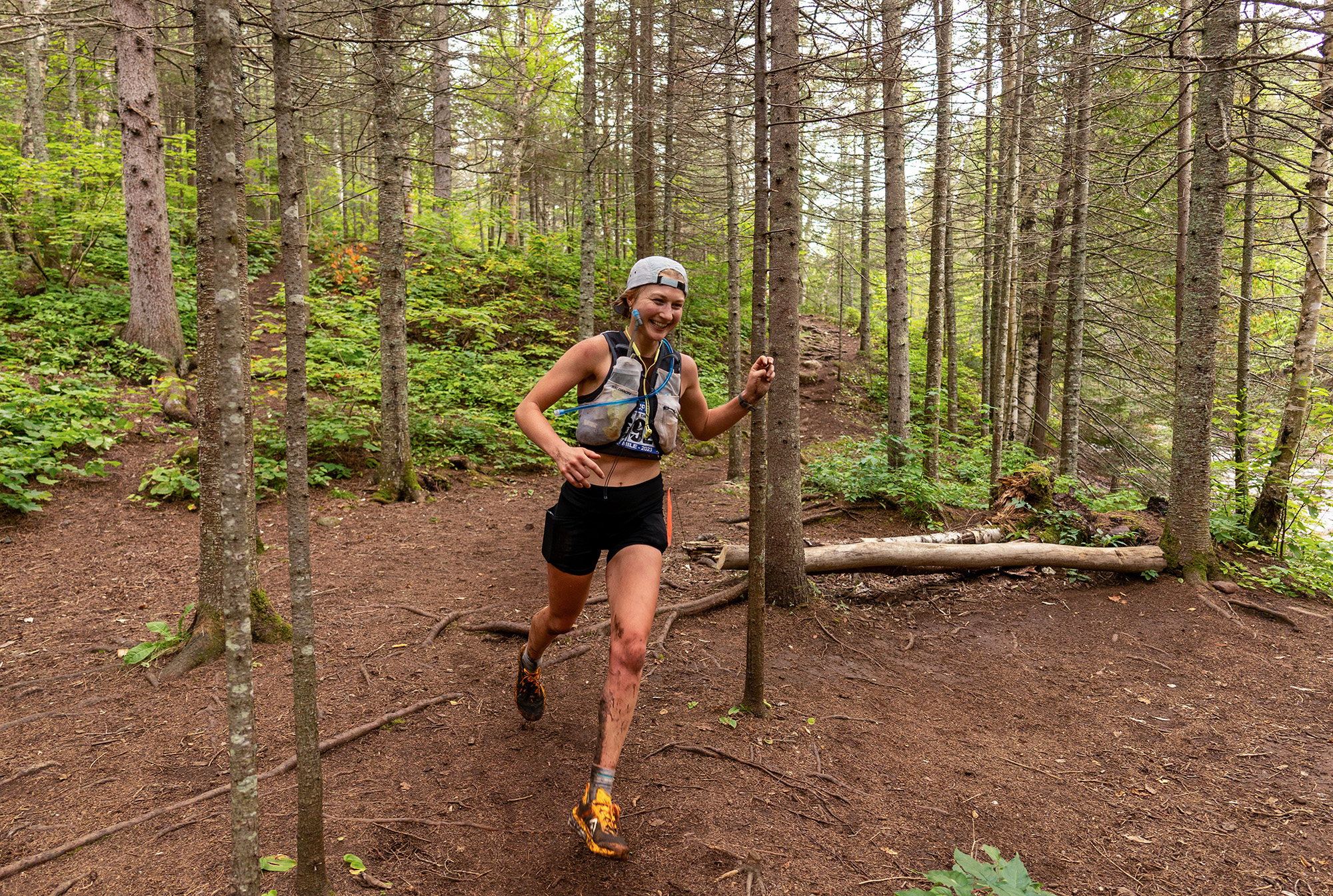 Jaycie Thomsen en route to the 50 Mile win and a new course record – Photo Credit Jamison Swift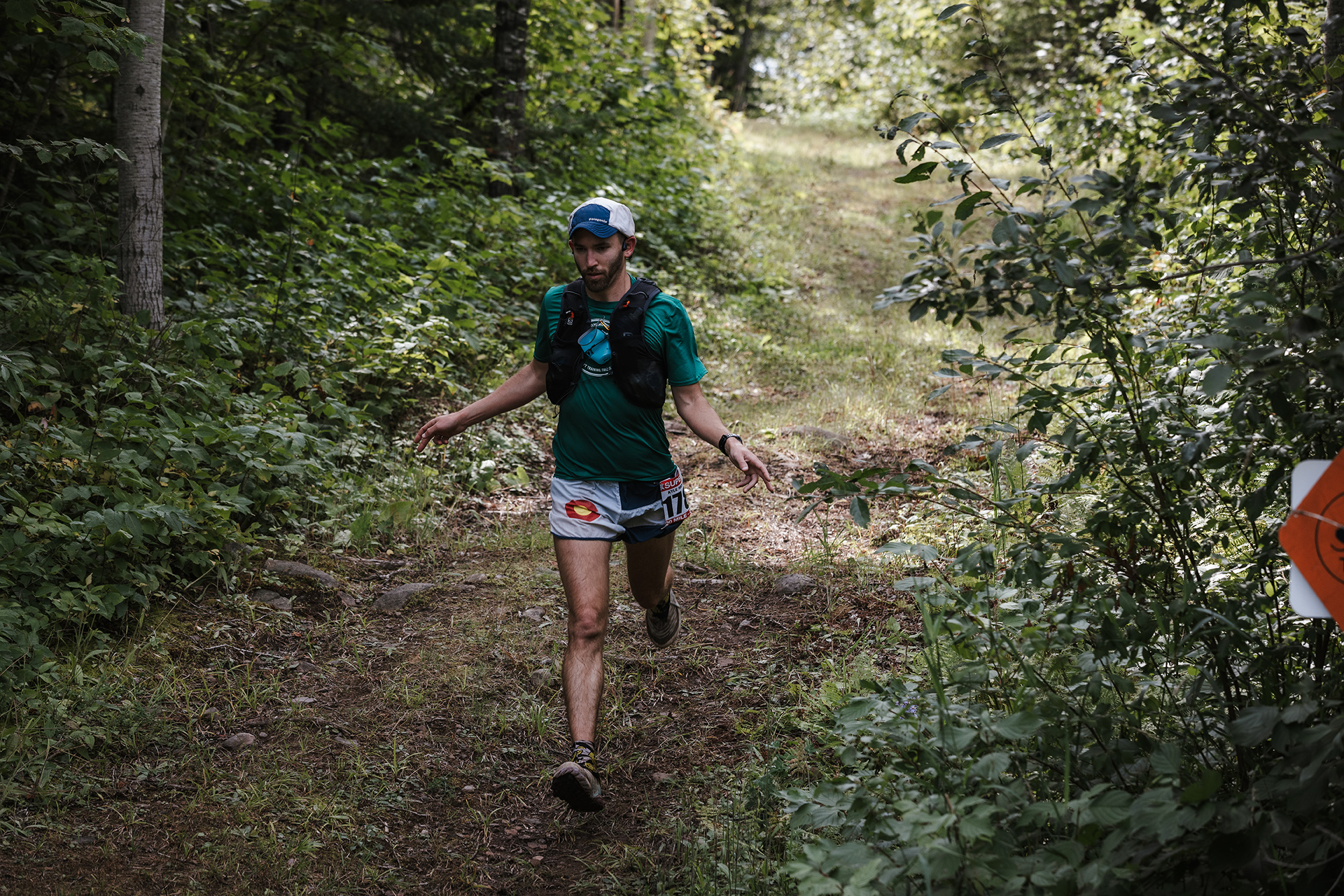 Kyle Moss en route to the 100 Mile win and the fourth Fastest time ever run on the modern day Superior 100 course – Photo Credit Tone Coughlin
In an inversion of last year, race weekend started dry and ended wet, but Saturday's light and patchy rain didn't slow down the competitive field or dampen the spirits at the finish line. Humid and warm, but never hot, was the way of the weekend. With a stacked Superior 100 mile women's field (which will be highlighted in the forthcoming Pickle Juice Project documentary), Gretchen Metsa ran away with it, breaking Mallory Richard's stubborn 2018 course record by over 42 minutes. While everyone around here love's Mallory, and all of the runners in this years women's elite field for that matter, once she got a head of steam, all quarters were rooting for Gretchen, hoping she would get the CR, if not the overall race win. Gretchen is not only revered for her athletic prowess, and the obstacles she has overcome, but also for the keen, if not spicy sense of competitiveness, fun and comradery she shares with her fellow competitors. Gretchen ended up 2nd overall behind Colorado's Kyle Moss who just wasn't going to falter – he put on a 100 mile masterclass, gun to tape, running the 4th fastest time ever on the modern day course. I ran into Kyle's mother at the Temperance River Aid Station in the middle of the night and she said Kyle really liked racing here, and that coming from altitude in Colorado "he was finding that he could breathe really well"… evidently so! Impressive and maybe a little unexpected, as these records have come down ever so slowly over the years, both the men's and women's course records fell in the 50 mile race. Tyler Kobilarcsik took home the win and a new CR in the men's race, while Jaycie Thomsen did the same in the women's race – taking that record from none other than Gretchen Metsa (set in 2021). Evan Wetzel and Leann Symons join the rarefied list of winners of the Moose Mountain Marathon. As always, you can find a complete list of records, HERE https://www.superiorfalltrailrace.com/records/
Finally, after each race we receive many emails and hand written letters from our runners – the comments at the end of this correspondence from this runners' father really sum up what is so special about Superior race weekend.
' Thank you for putting together another unforgettable weekend on the North Shore; It's simply the greatest race and community that I've ever been a part of. My wife and I remember driving back from our first Spring 50K in 2019 after learning there was a 100 mile distance as well, looking at each other thinking, "yeah right… who in the world is doing that?" Fast forward to today and it's hard for us to imagine not being a part of the Rocksteady Family. We've made lifelong friendships and have had deeply impactful moments created by this trail and community. We were so excited to get our families and friends past Duluth for the first time in years to be a part of the race – They can't shake the experience either. In speaking with my Dad on Sunday he said, "If the entire world operated the way people do for those 38 hours, it would simply be a better place." '
We couldn't agree more. Thank you everyone, for being great.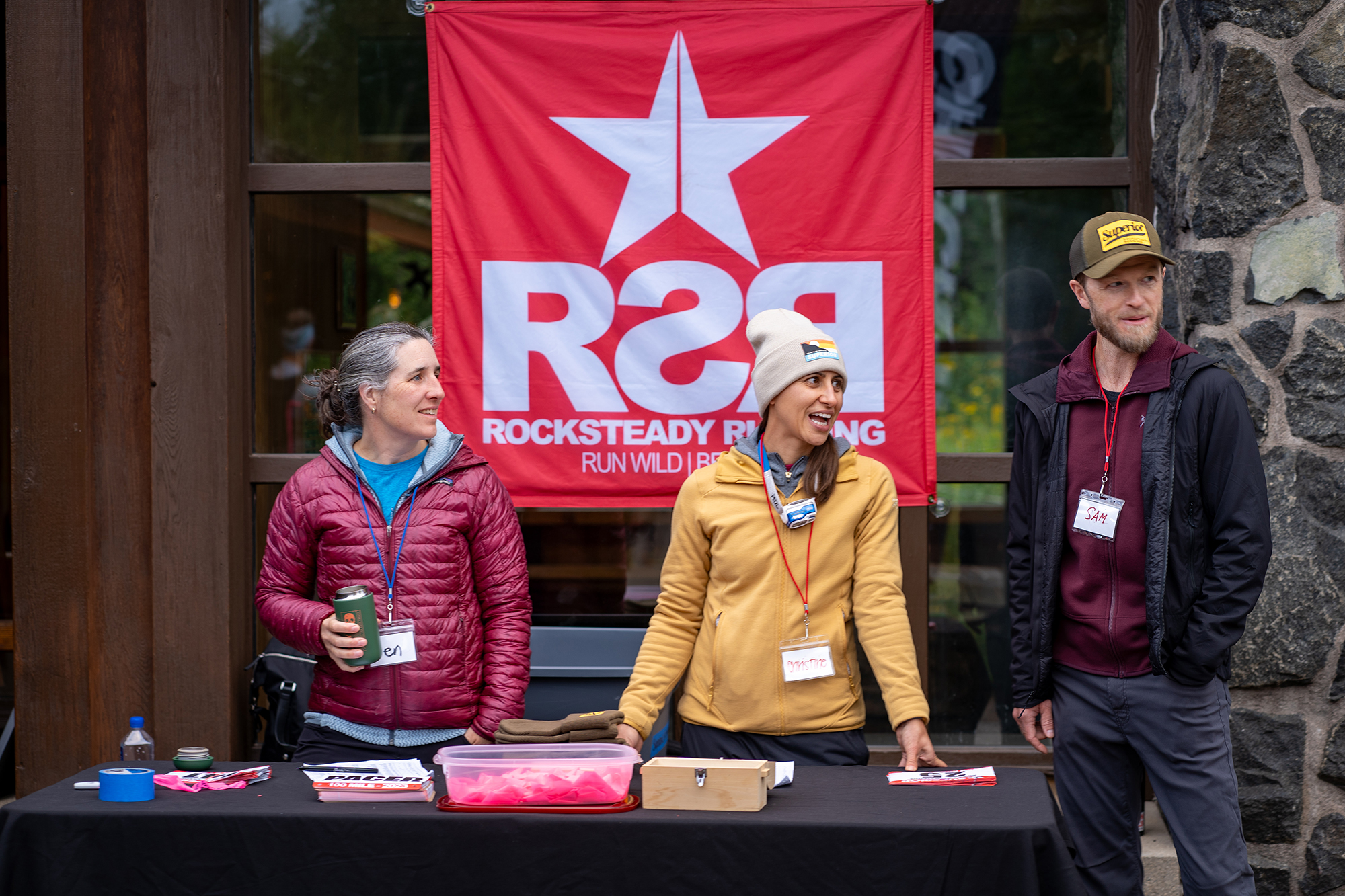 Volunteers make it happen! – Photo Credit Jamison Swift
Volunteers:
Over 350 volunteers came together to make this year's race a success. Many are oft runners and volunteers from our local running community, some are friends and families of runners, others have never run a step in their lives but believe wholeheartedly in what we do. There is no shortage of 50 milers and marathoners who volunteer on Friday and run on Saturday. Nor is there any shortage of 100, 50 or 26.2 mile runners that come help with cleanup at our home on Monday. Our trail marking crew are multi-year / return volunteers all who have committed themselves to learning our system of marking over the years. 40 individuals, working in teams of 3 marked all 102 miles of trail on the Thursday before the race. They also performed some last minute lopping / trail clearing / tune up. The sweepers are also generally folks who have made multi-year commitments and work to keep the entire race safe and on track. Our logistics team drop off, keep stocked and then pick up tens-of-thousands of pounds of gear, water and food. Our Friday setup crew gets everything in place and set up at the finish line for the weekend, greet runners in the morning to load the buses and so on. Skilled teams of Aid Station Workers, Medical, HAM Radio / Communications, Runner Tracking, Timing, Photography, Packet Pickup, Race Start, Finish Line volunteers and more go above and beyond each and every year. A small army of volunteers help us unpack and clean up the race at our home on the Monday after the race (as mentioned many of these folks run one of the race distances – we would gladly welcome you next year for this). I strongly encourage you to take the time to read the volunteer recap / thank you HERE https://www.superiorfalltrailrace.com/thank-you-letter-to-volunteers-2023/ – if you want to see something interesting / see some of what it takes to staff Superior and all the time that your fellow runners/volunteers give, see THIS https://www.superiorfalltrailrace.com/volunteer-assignments/  A large percentage of the trail running community routinely volunteers. If you have not yet, give yourself the gift of doing as much… with RSR or at another race, either would be great. We all make this go.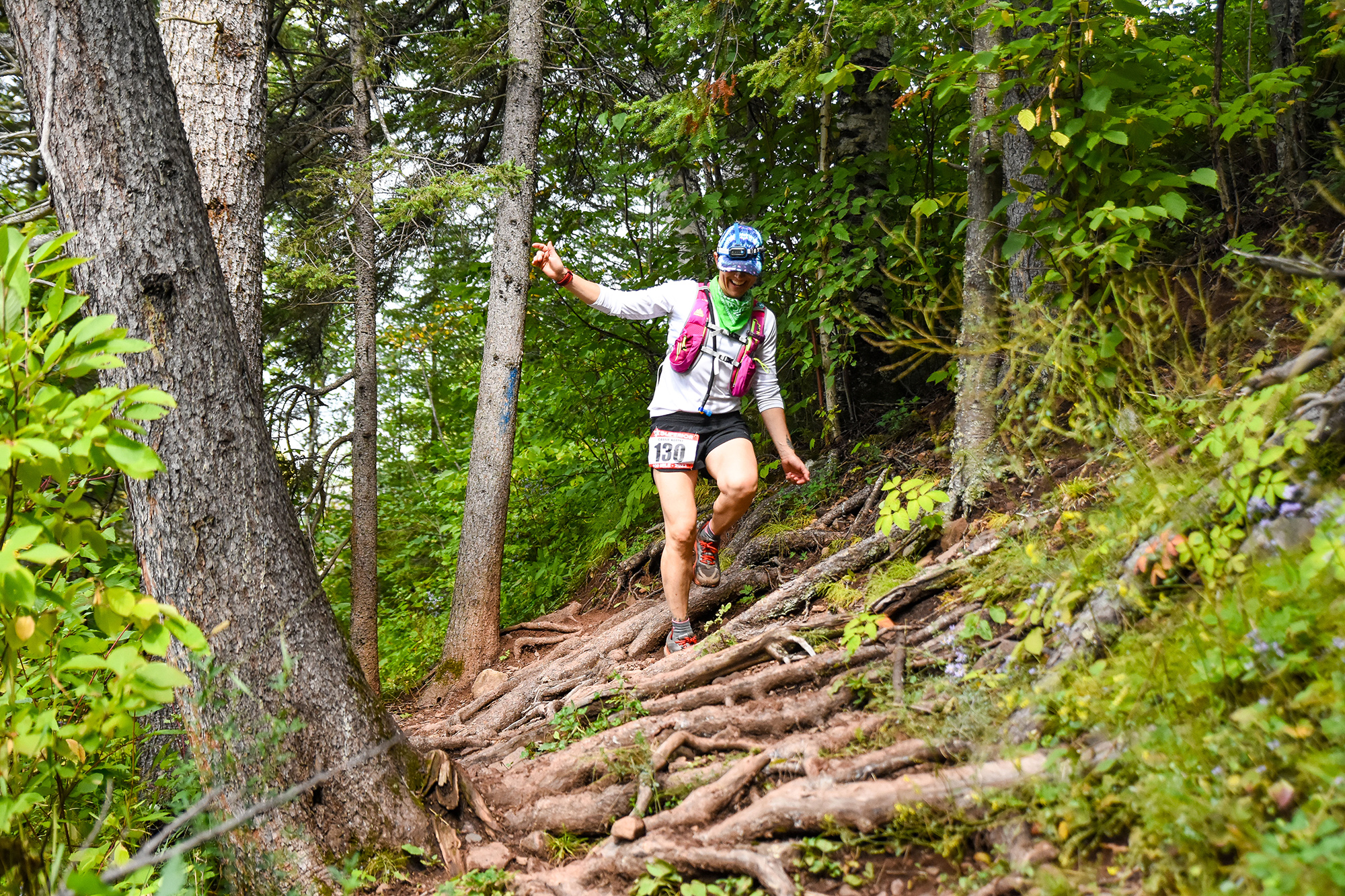 Some of the technical trail that greets runners – Photo Credit David Markman
Photos:
Some photo galleries are in, others are still on their way https://www.superiorfalltrailrace.com/photos/  Please keep in mind that some of our photographers sell their photos, some make low res images available for free and sell the high res versions, some will accept tips and some give away the high res images for free. Please look for notes / prompts for each photographer / gallery. All of them put a ton of time into it and have a pile of expensive gear that make having these stunning images possible. As always it is good form to credit (by name) and thank photographers for the photos you are sharing on your social media or elsewhere. If you want to use photos for commercial purposes please contact the photographers directly or contact me if you are unable to find their contact information.  If you are a photographer or aspiring photographer and you would like to come shoot some time, please contact us, we would love to have you.
Results and Splits:
Race day / live results were / are available HERE. Official race results are available on our website [ 100M, 50M, 26.2M ]. 100 mile splits can be found HERE. Results have also been uploaded to UltraSignup [ 100M, 50M, 26.2M ] and have been sent into UTMB [ 100M, 50M, 26.2M ] so qualifying points can be awarded to those that wish to apply for those races (UTMB, CCC, TDS, OCC).
| | | | | | | | | | |
| --- | --- | --- | --- | --- | --- | --- | --- | --- | --- |
| 2023 | Registered | Started | Start % | DNS | DNS % | DNFd | DNF % | Finished | Finish % |
| 100M | 277 | 233 | 84% | 44 | 16% | 70 | 30% | 163 | 70% |
| 50M | 225 | 170 | 76% | 55 | 24% | 30 | 18% | 140 | 82% |
| 26.2M | 444 | 326 | 73% | 118 | 27% | 19 | 6% | 307 | 94% |
| Total | 946 | 729 | 77% | 217 | 23% | 119 | 16% | 610 | 84% |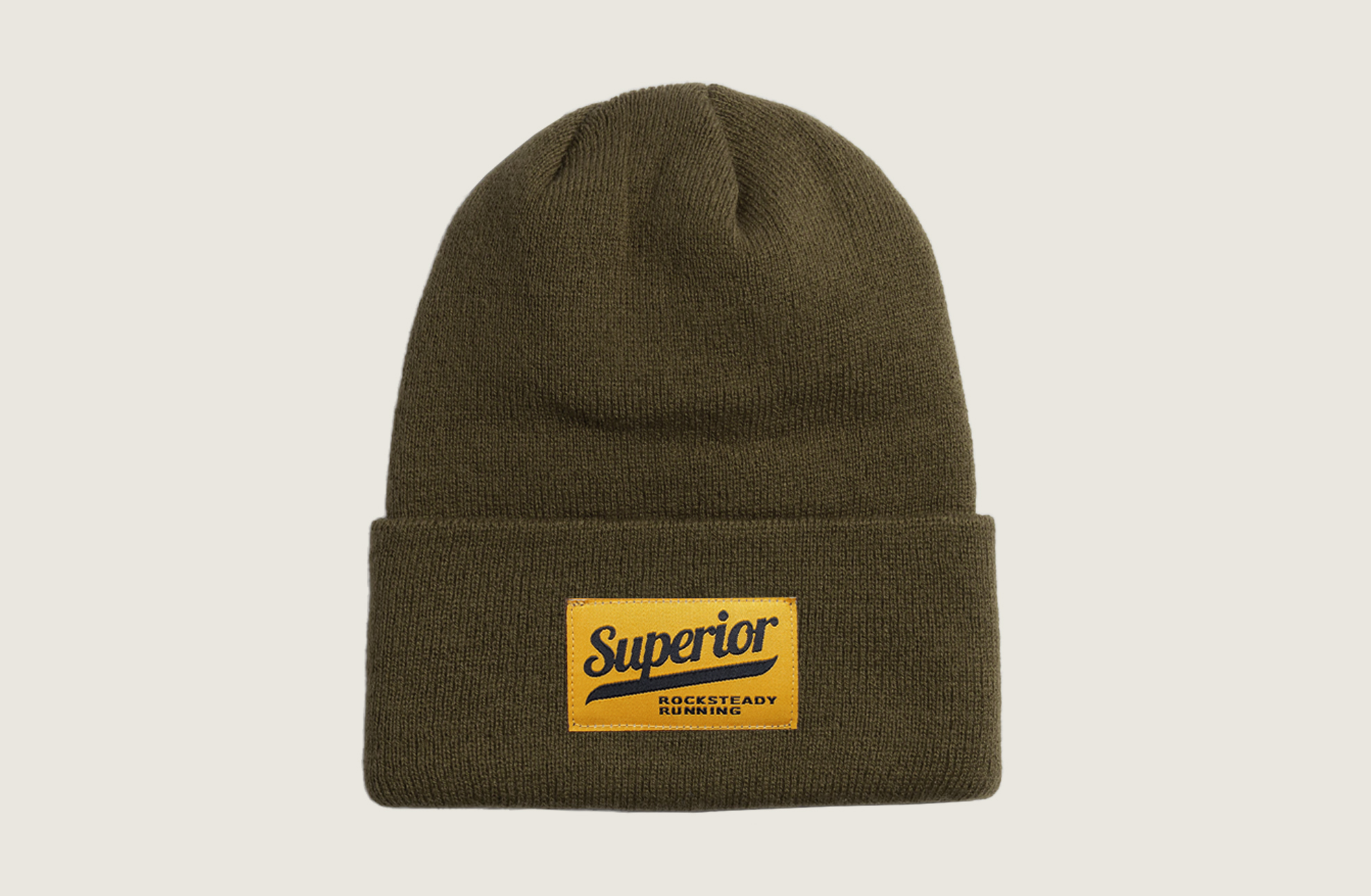 Superior beanie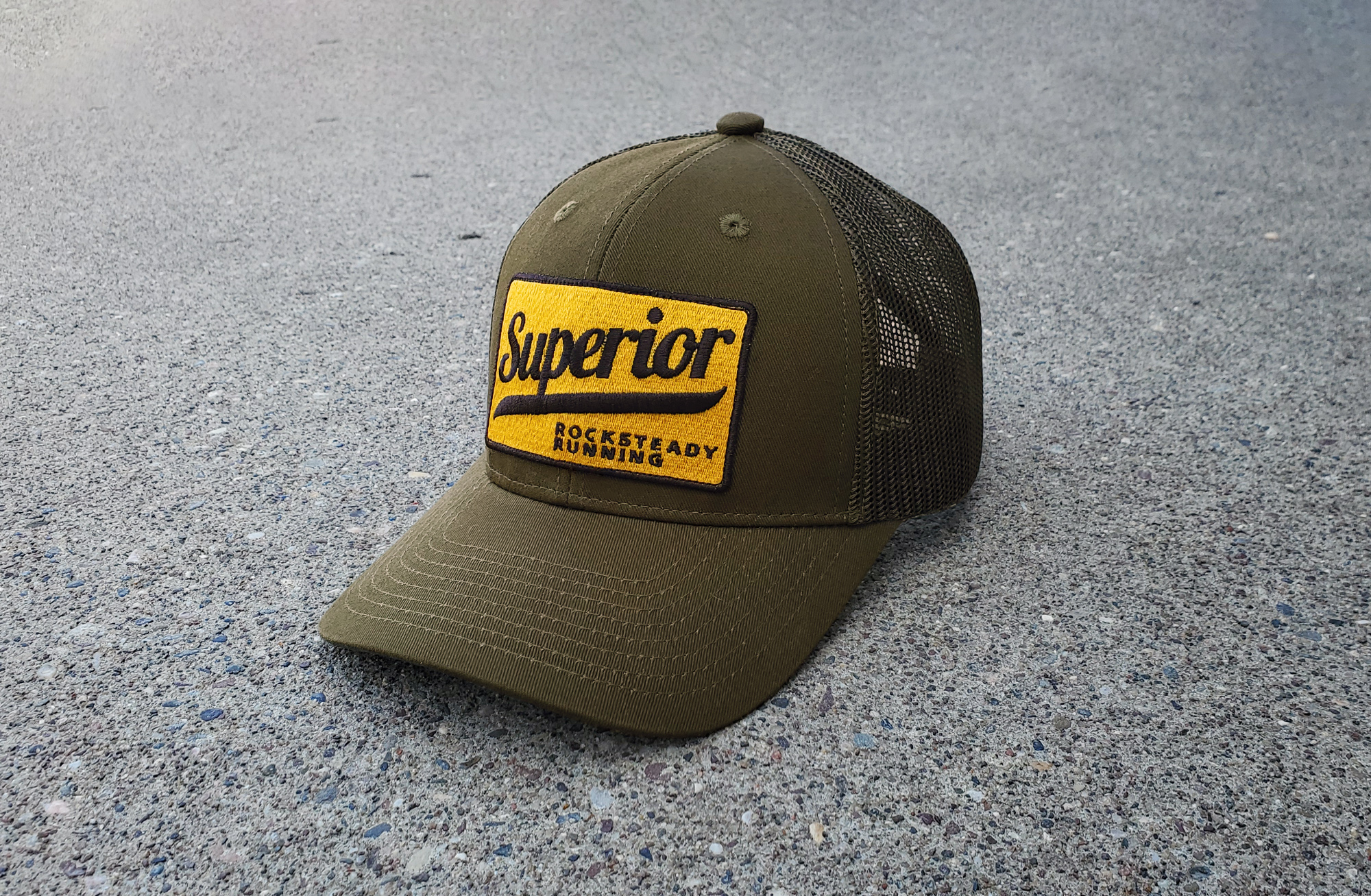 Superior hat
Sweatshirts, T-Shirts, Hats and More for Sale:
If you were hoping to, but did not get a chance to purchase something at the race, you can do that on our online store HERE https://www.rocksteadyrunning.com/shop/ – you can use the "filters" on the side of the page to sort and search for specific items.  We ordered some extras of this years beanie should you like to grab a couple more – a Superior Beanie or Hat is a popular way to thank family, crew or pacers.
Rocksteady Community:
The Rocksteady Running Community is an online forum designed for community members to have civil conversations about all things pertaining to Rocksteady Running events (Zumbro, Superior Spring, Afton, Superior Fall, ESTRS), trail / ultrarunning in general, and more. This online forum has been built on our own platform and is not tied to any social media platform. It is free from advertising, invasive algorithms, tracking, etc. We intend for this to be a safe place to connect. Feel free to discuss registering, training for and racing our events. Discussion about the race courses, terrain, training, gear, challenges, triumphs and more are welcomed and encouraged. If you would like to create an account and participate you can do so HERE https://community.rocksteadyrunning.com/login  For safety and transparency we ask that you provide both your first and last name when creating an account. My hope is that this forum will be an engaging and useful resource that allows you to connect with one and other.
Sponsors / Partners / Permitors:
Please be sure to check out our awesome sponsors and partners. We have real relationships with all of these businesses / organizations and most of the owners and/or employees are personal friends, they volunteer, captain aid stations, run the races and are part of our local running community. https://www.superiorfalltrailrace.com/sponsors/
Thank you to Caribou Highlands Lodge whose staff go above and beyond year in and year to host the race. Thank you Captain Ken's for providing the post-race chili.
Thank you to Visit Cook County / Cook County Tourism for all of their support.
Thank you to the US Forest Service, Minnesota Department of Natural Resources, Lake and Cook County, Local EMS / Search and Rescue and all of the communities, locals and local businesses that support our event.
Of course, a huge thank you to the Superior Hiking Trail Association, its staff, board members, members and volunteers.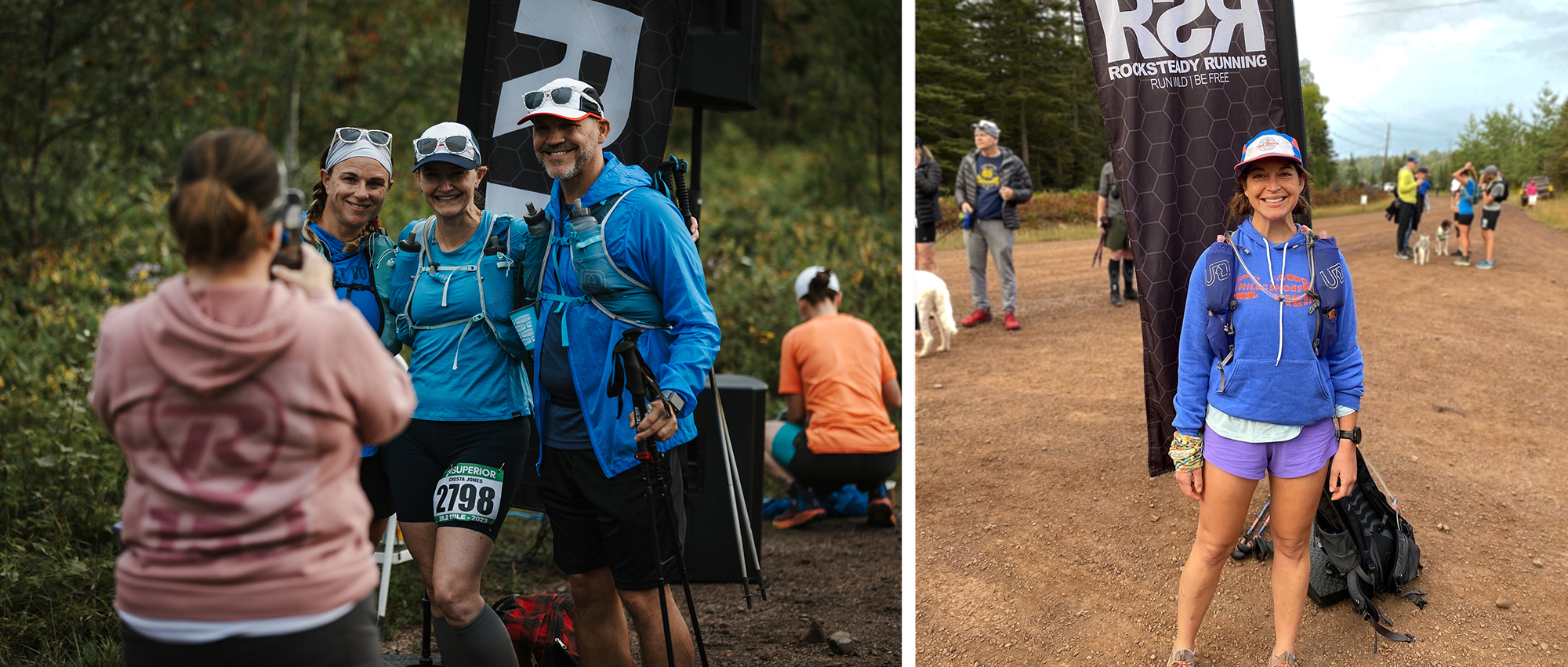 MiMS Fundracers – Photo (1) Credit: Tone Coughlin, Photo (2) Credit Molly Vasich
RSR x MiMS: a Superior Partnership
Last weekend 6 runners added meaning to their miles and celebrated two accomplishments at the finish line: being a Rocksteady Running finisher AND being a Mile in My Shoes Fundracer. These folks raised money for MiMS during their training, two of whom earned a free lottery-bypass entry to the 2024 RSR run of their choice by raising over $2000. Want to support Mile in My Shoes? You can still donate to the Rcoksteady Running fundraising campaign here: https://secure.givelively.org/donate/mile-in-my-shoes/2023-rocksteady-running-fundracing-team and look for more information on how you can be a FundRacer in 2024!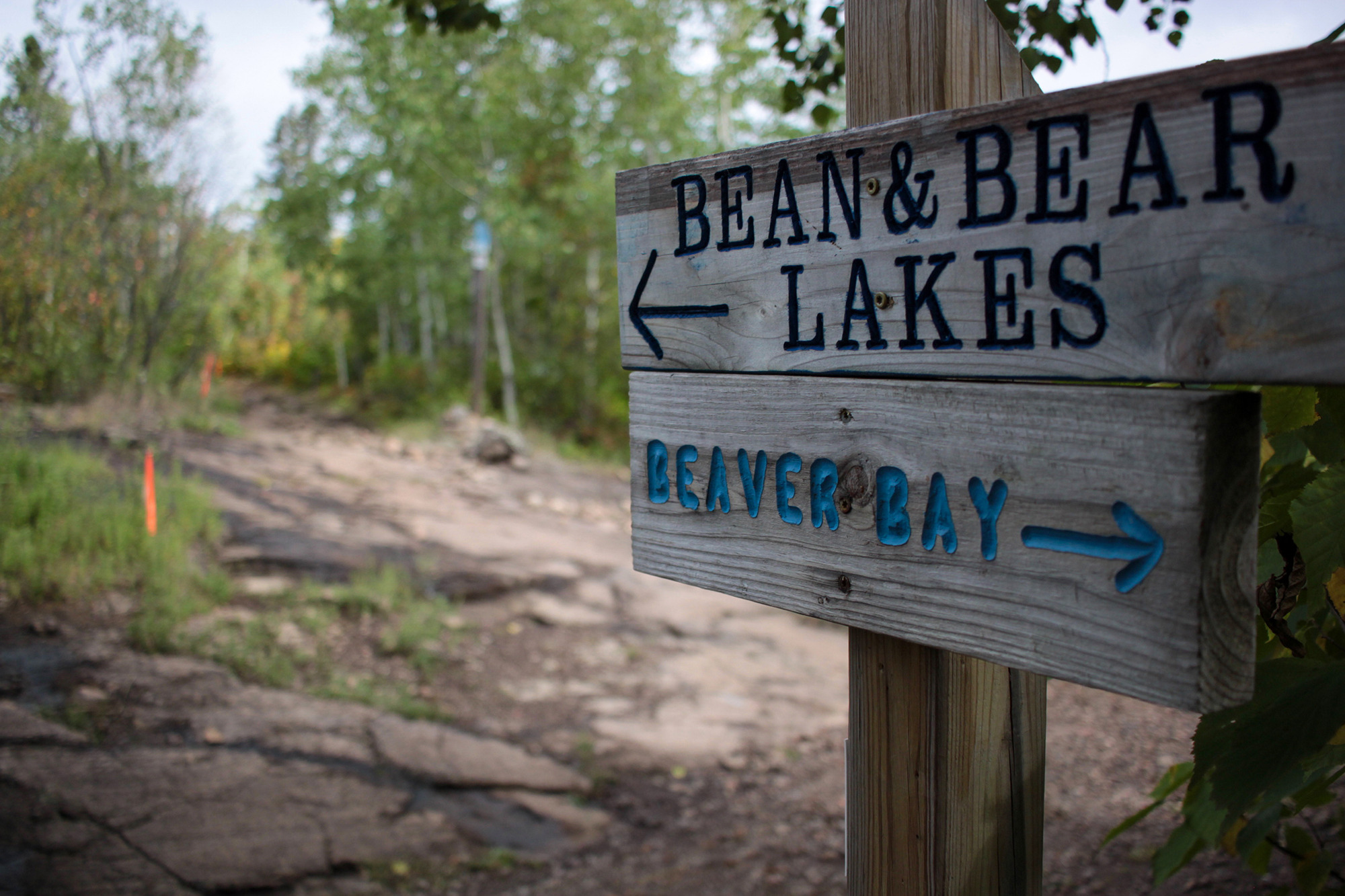 SHT trail signs – Photo Credit Christian Worby
Support the Superior Hiking Trail:
A large percentage of you are already Superior Hiking Trail Association members.  Many of you who are not, indicated at the time you registered, that you would like to be – here is your chance.  Now is a great time to show our support en masse that we, as trail runners support the trail that we love to run!  You can join, or make an extra donation to the SHT via the following (custom for Superior Trail Race) links… https://superiorhiking.org/joinsuperior/ and https://superiorhiking.org/donatesuperior/ – The Superior Trail Race will continue its charitable legacy to the Superior Hiking Trail Association with a $3,000 donation in 2023, in addition to ongoing volunteer efforts on the trail itself; building, clearing, maintaining and improving.
Please Take THIS Lodging Survey:
Our friends at Visit Cook County / Cook County Tourism are huge supporters of the Superior Trail Races. Please help us support them as they are looking for lodging data to help them better serve trail runners on both Superior Trail Race event weekends and throughout the year. Please take a moment to answer the three questions below. Thank You! https://forms.gle/NV3NRvuFjtxrBkBo8
Next Year
The Superior Fall Trail Race is always held the weekend after Labor Day, so that will be Friday September 6 and Saturday September 7, 2024 (pending the approval of our permit applications). The 15 day lottery registration period typically opens on January 1. The website will be updated with complete 2024 registration and event details by late fall / early winter 2023, stay tuned.
In Closing:
I cannot thank you all enough for being part of the Superior family!  Thank you for an awesome 2023, we look forward to seeing you next year!  As always, if you need anything please reach out.
With Gratitude,
John Storkamp
Race Director
Superior Trail Race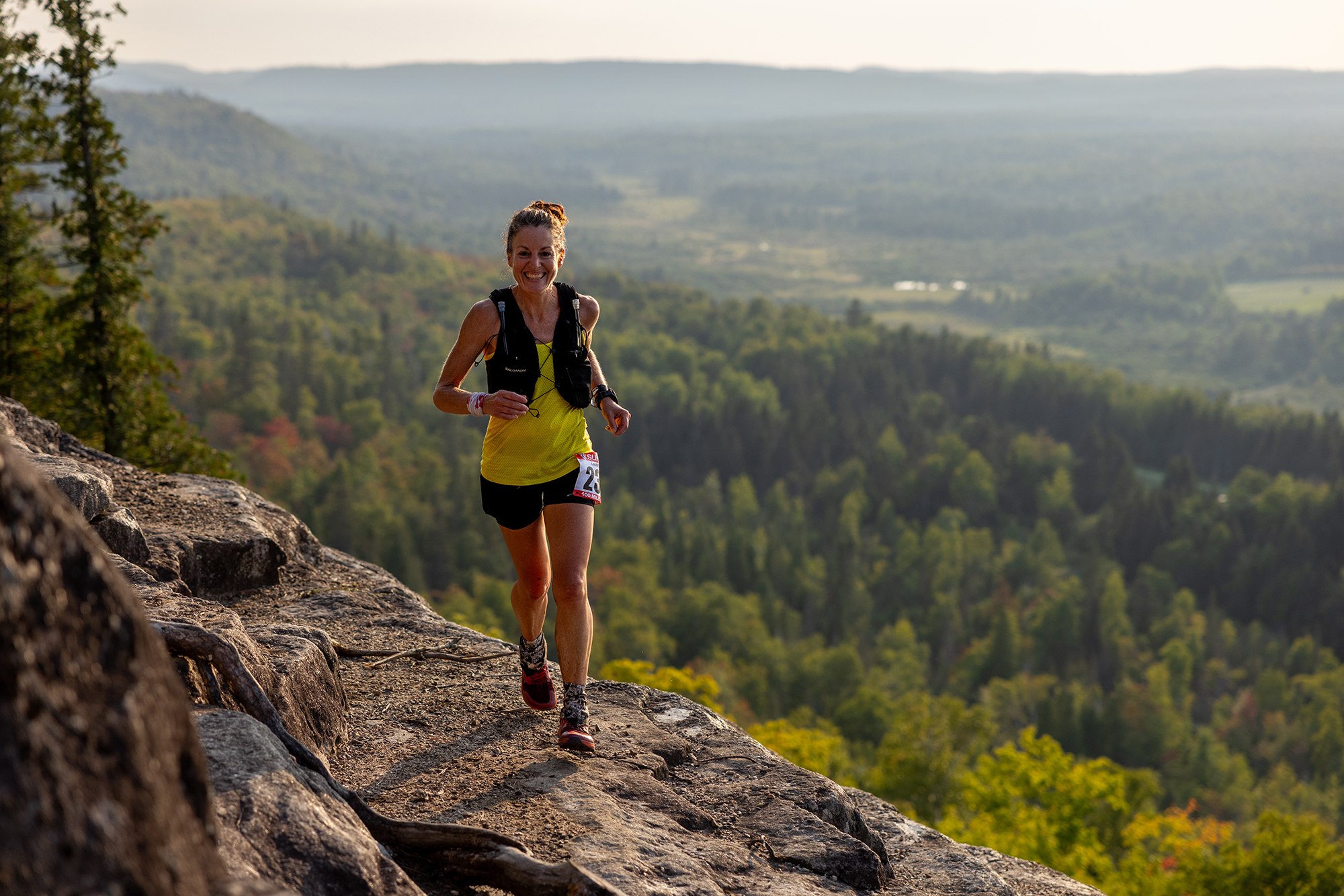 Laurel is all smiles on Sawmill Dome – Photo Credit Scott Rokis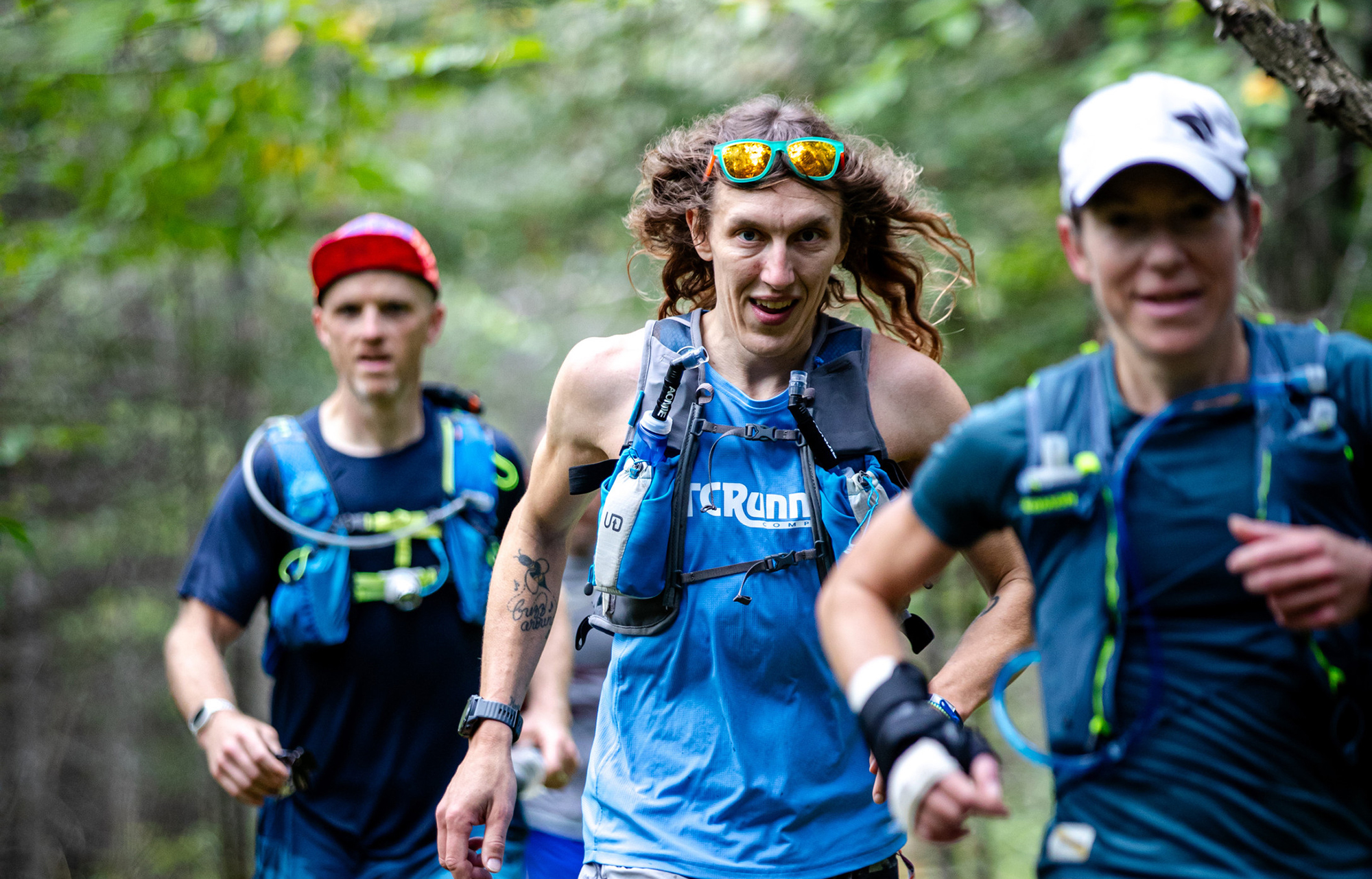 A strong group nearing Beaver Bay – Photo Credit Shanna Hainlen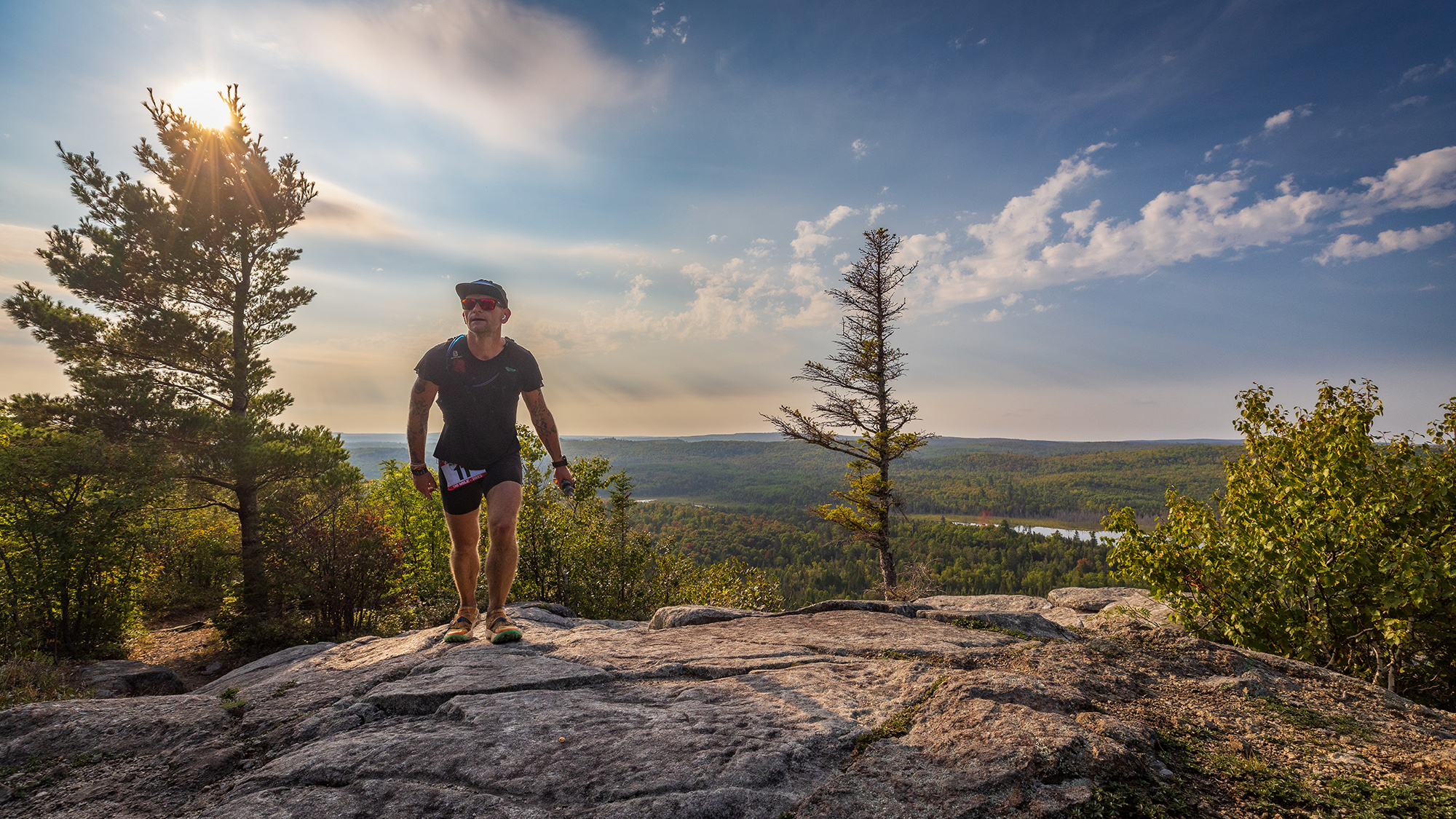 Oft runner and oft volunteer Alex Bartley on Section 13 – Photo Credit Tone Coughlin
Superior views at Split Rock – Photo Credit Patrick Davidson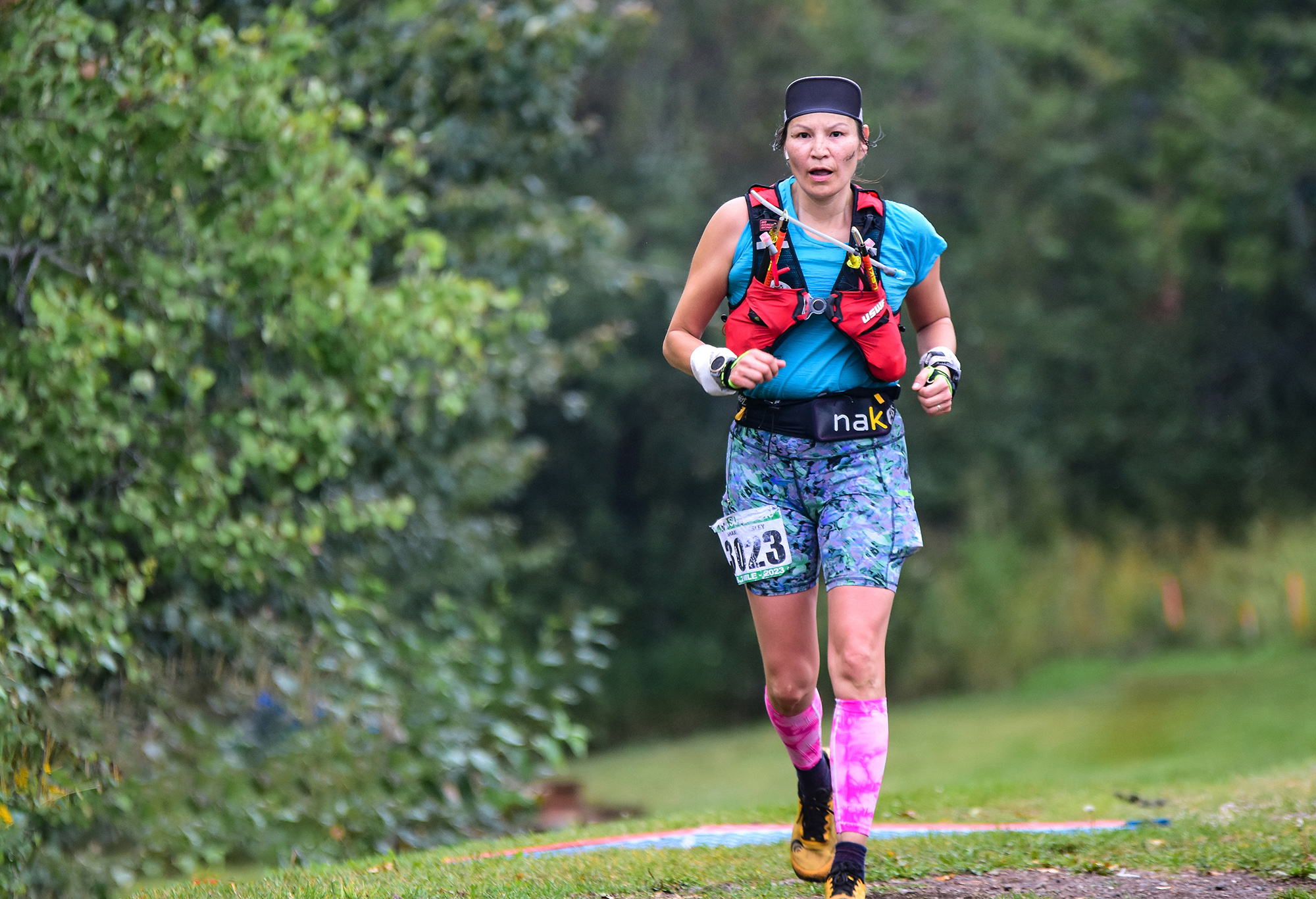 A vibrant Moose Mountain Marathon finish – Photo Credit David Markman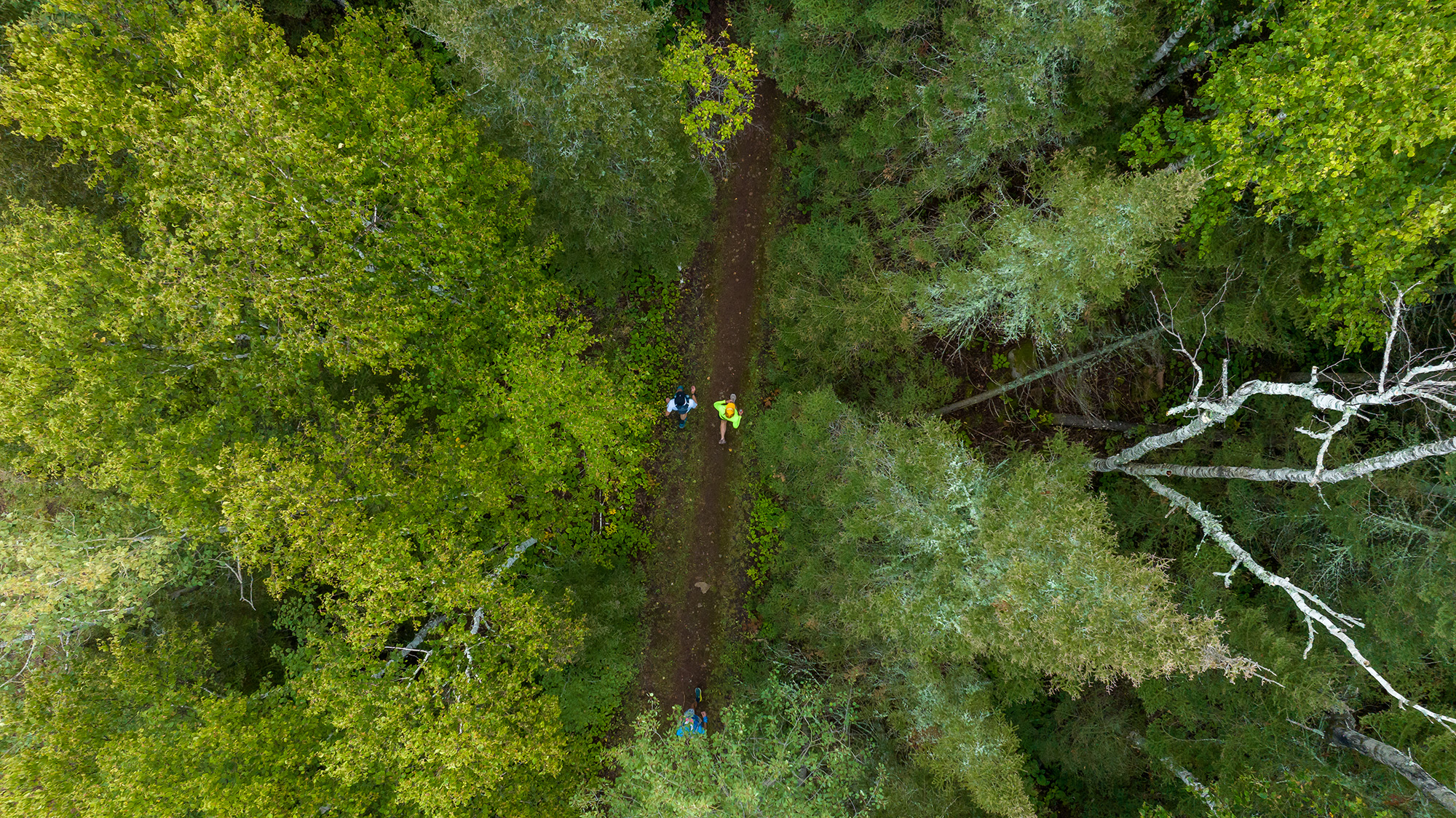 Moose Mountain Marathon runner from above – Photo Credit Tone Coughlin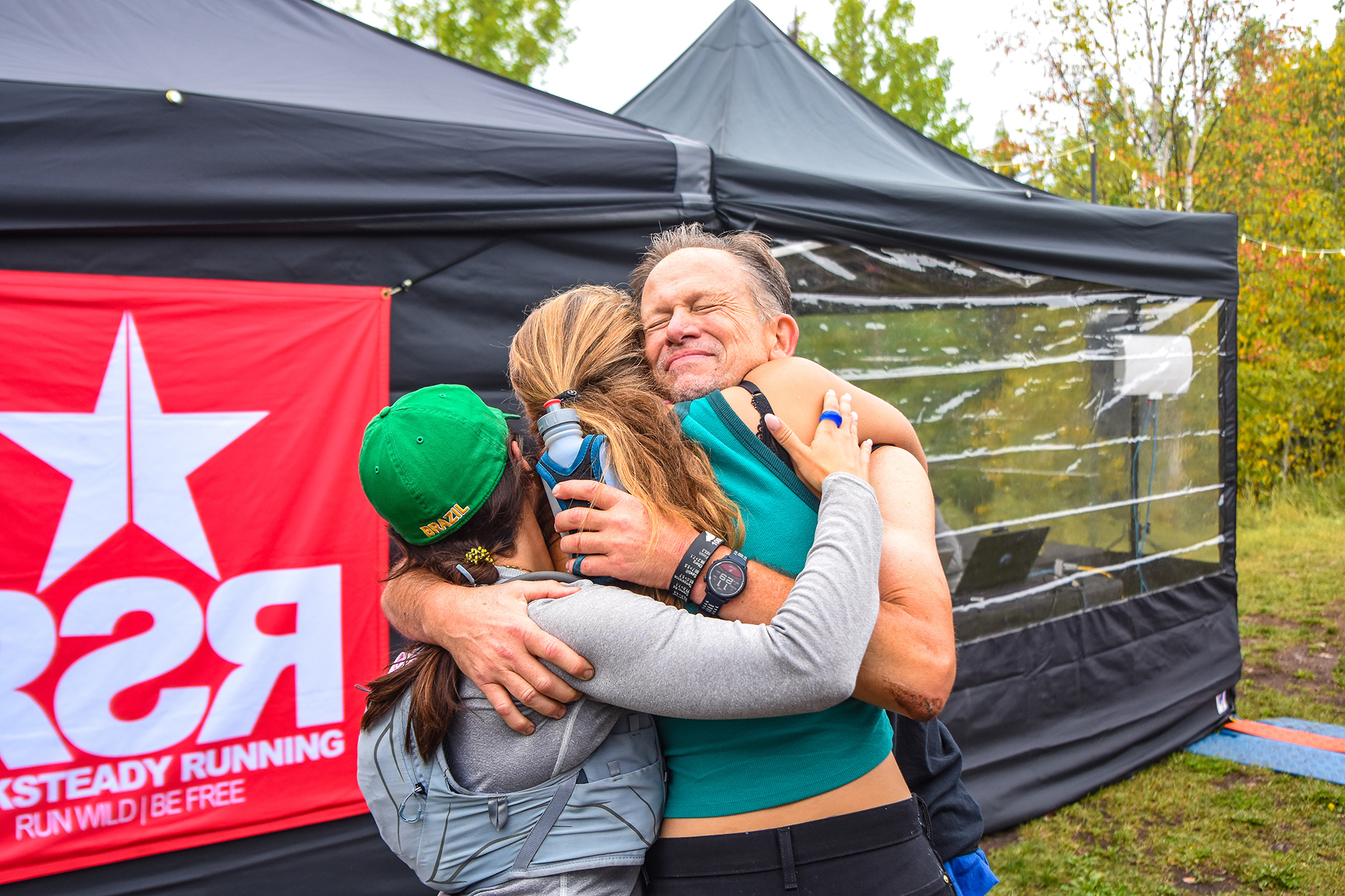 Powerful emotions at the finish – Photo Credit David Markman