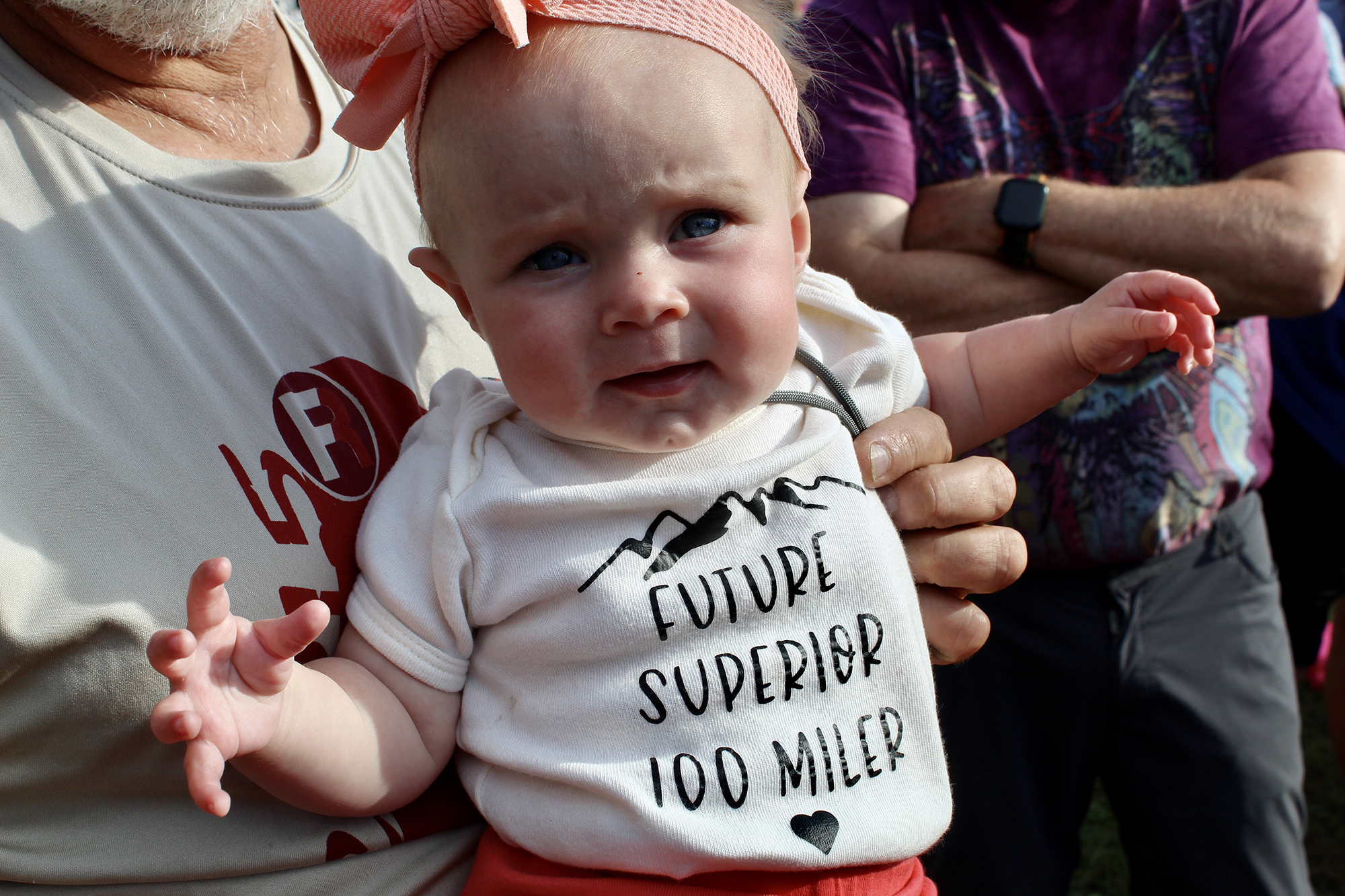 Greetings Runners!
Congratulations again on being accepted into the 2023 Superior 100 Mile Trail Race, we look forward to being with you this Fall. Train well in the months to come, brush up on race logistics and details via our website, chat with fellow Superior 100 runners in our forum, buy some Superior swag to get inspired, check out this year's giveaway (it's a beanie!) and please reach out if you have any questions as the year progresses. In the meantime here is some information regarding a couple of new partnerships and opportunities in the year ahead.
—-
Midwest Trail Running Documentary – The Pickle Juice Project:
MN trail running friends Jeff and Lucy are working on a fun and creative documentary about Midwest Trail Running, and are looking to hear from runners who are doing Superior 100 for the first time, or better yet Superior as their very first 100 mile race. They are looking to interview and keep tabs on a few runners' progress throughout the season. Check out the official film trailer and learn more about the project at thepicklejuiceproject.com then contact Jeff and Lucy at [email protected] if you are interested in sharing your journey.
—-
Bigger than the Trail:
After many years of selfless service, longtime aid station captains Jan and Joe O. have retired from the Sugarloaf Aid Station and Bigger Than the Trail is taking over! Learn more about Jan and Joe's tenure and more about Bigger Than the Trail stepping up to lead Sugarloaf into the future HERE https://www.superiorfalltrailrace.com/bigger-than-the-trail-to-head-up-the-sugarloaf-road-aid-station-at-the-superior-fall-trail-race/
—
Mile in My Shoes (MiMS)
The Superior Fall Trail Race and Rocksteady Running is proud to introduce Mile in My Shoes as an official charity partner for our 2023 events! Mile in My Shoes (MiMS) is a Twin Cities Minnesota based nonprofit that uses the power of running to bring together people from diverse backgrounds to build connections, boost wellness, spark social change, and center people traditionally excluded from running spaces. Based in homeless shelters, addiction recovery programs and re-entry centers for people exiting incarceration, MiMS views running as a tool for both personal and collective transformation. Learn more HERE https://www.superiorfalltrailrace.com/mile-in-my-shoes/
—
Superior Hiking Trail Association
The Superior Trail Races (both Spring and Fall) take place on the Superior Hiking Trail. The Superior Hiking Trail Association is the non-profit organization that builds and maintains the Superior Hiking Trail. The Superior Trail Races / Rocksteady Running make an annual donation to the trail association, organize volunteer efforts, promote membership and generally advocate for the trail. If you are not already a Superior Hiking Trail Association member, we encourage you to join, you can do so HERE https://superiorhiking.org/joinsuperior/ – if you are already a member and would like to make an additional donation, you can do so HERE https://superiorhiking.org/donatesuperior/ – If you are ever so inclined, drop them a line and tell them how meaningful it is to you to have the opportunity to train and race on the Superior Hiking Trail. We thank you for your support of the SHT!
—
Please Support all of our Sponsors and Partners!
If you get a minute please check out and support all of our sponsors and partners – they all do so much for our event! https://www.superiorfalltrailrace.com/sponsors/
—
Volunteers.
Each year about 350 volunteers come together to make Superior a success. If you have friends and family at the race and they don't want to chase you around the entire time, or if you know anyone else that would be interested in helping, send them our way, info HERE! If you are interested in volunteering at any of our other races, Zumbro, Superior (Spring), Afton, ESTRS, please let us know, we would love to have you!
—
Thanks so much for your time today. Please reach out if you need anything.
Thank You,
John Storkamp
Race Director
[email protected]